I have been an avid user of
Jott
for some time now. I use it to send quick reminders, make mental notes, look up items through their nice list of integrations with services, etc. It also saves me from killing myself while driving by simply talking into my Blackberry over bluetooth instead of typing. So they just started allowing you the ability to listen to the hottest RSS feeds. Basically reversing the conversion they do now. (screenshot)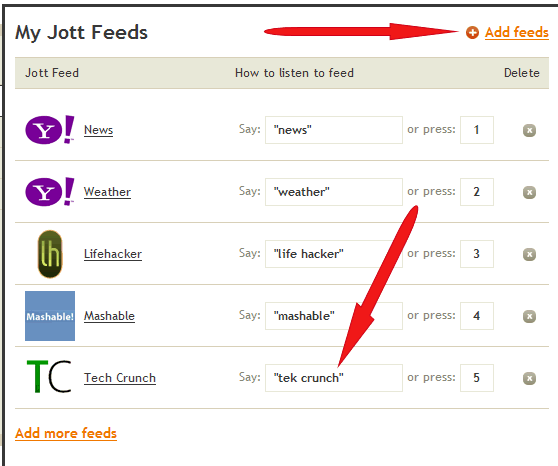 There is a long list of feeds built in, and you can add anything you desire that is a non-authenticated RSS feed. What I liked is there is a
Twitter
stream as well as a Facebook stream. While I don't use
Facebook
much at all anymore, having it there for others is a great idea. There is of course a badge to generate your own feed for Jott as I have done here on this page too.
It reads the feeds well and you can eliminate items like description and author where necessary. This is the type of technology that makes things like Audible so popular and fights VGS on a consistent basis. Well maybe it adds to VGS, I will think on that
Overall, a must have service for those that cant read feeds all the time. Don't be afraid to try it out.
Discussion for this entry is now closed. Please email me instead