I was doing background for
SocialStalking.com
and went back to one of my favorite sites,
Spokeo
, It had been a while, but I still never lost a fondness for it's features. Well I soon discovered that they went to a paid premium service model. So why am I not happy?
It seems my account with all it's settings is gone. Poof, vanished. I had to create a whole new account and lost a lot of work I had put in. Not even an option to upgrade to premium and retain my settings.
They also give you a free taste of five friends to watch, but I cannot pick those five friends. If I want to truly test the service, give me unrestricted control to watch those five and see how I like the service. I cannot even add another alias for the ones it auto selected. That sucked too.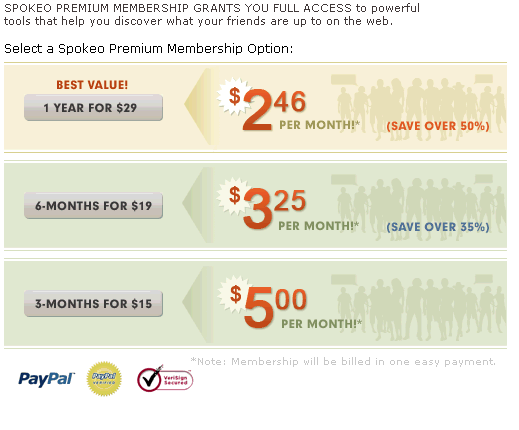 I hope they read this and take the hint to make some changes on moving users from free beta to paid test to paid premium.
Discussion for this entry is now closed. Please email me instead