I came across what sounded as promising as all the other social network aggregators called
MeVu
. They have recently written a Facebook integration application which was a nice touch. Here is the issue I had with they way they went for the implementation.


You, the user, has to create categories and then links to each site and profile manually. Instead of providing a simple UI that asks for your username per social network site, they require you to actually fill in the links. Here is a sample user page..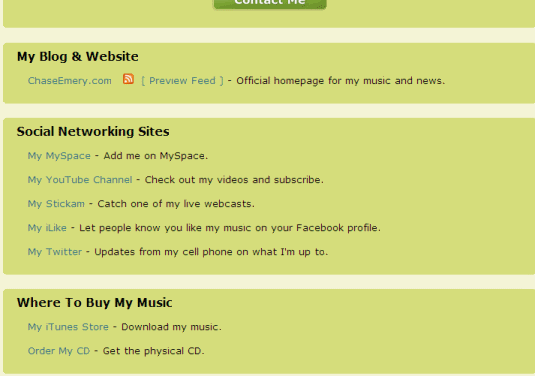 So in order to get this, you must create categories that you see in the sample and then put links to your sites in the categories. I would have hoped for a much simpler and streamlined UI way to do all of this and then let the user simply input their username or id into some fields. Great for a Web 1.0 world look and feel. Just not where social network aggregators are today. There are much better out there to choose from, many I am doing site reviews on here on the blog.
Discussion for this entry is now closed. Please email me instead