So I signed up and took a peek at
SpaceTime
. A beta search engine that is more graphical in nature. Well let' be honest on a first impression. It was a resource hog (yes they had minimum specs but a 2GB of RAM laptop with decent video should run a search engine).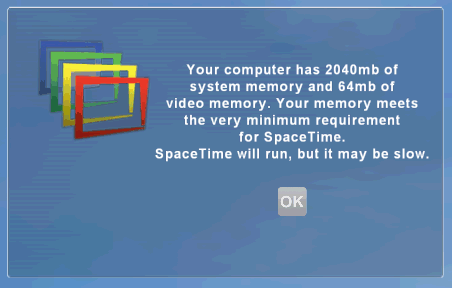 Then we move on to what I thought of the search. It really is not an engine, but a 3D kind of window that goes through the other searches like Google and tosses them out as 3D pages in a panoramic type view. You can then bring each page up with it caches the others behind it. The text was too small to read in each one so you end up clicking anyway. They did bring up Flickr and others when I performed the search, but to no fun on this end.
By the way, you actually have to install this, not run it from the browser. That sucked. I don't see this changing the way I search compared to a few other smaller interfaces that are coming along. I need a web interface, nothing to download and the UI has to be cleaned up. Yes it is beta, but I think I was expecting something else coming in. If I am able to do a search, that means I have Internet already so make this thing happen in the browser. I couldn't see this as my desktop search engine in it's current state.
Discussion for this entry is now closed. Please email me instead